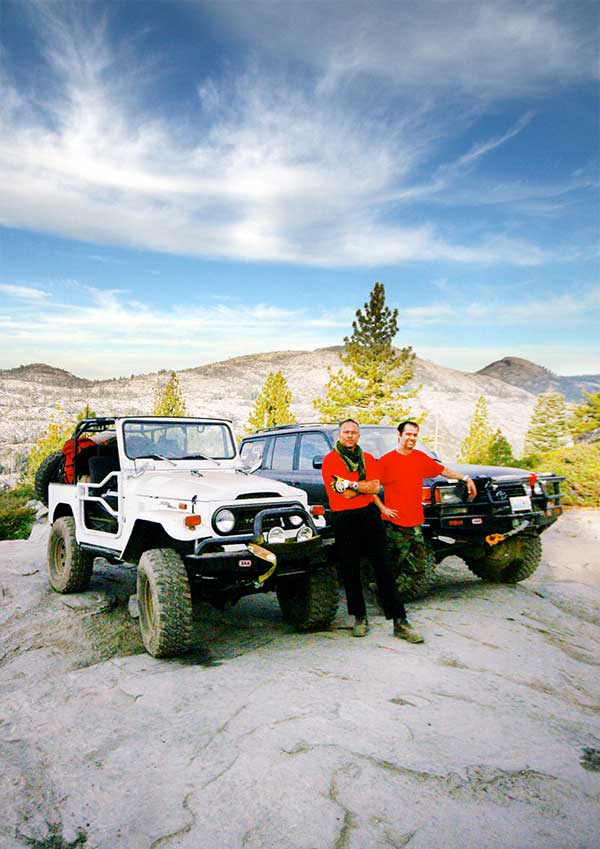 ADVERTISE WITH US
Affordable for any marketing budget. Print + digital + social media.
Since 2005, 4WD Toyota Owner magazine is THE most affordable print + digital outlet available today. Your brand reaches a worldwide customer base in both the print and digital realms.
OUR SOCIAL MEDIA IS YOUR SOCIAL MEDIA! We have designed our social networks as a place to showcase both our own and advertiser's products, news and information. In effect, you have access to an entire second set of powerful social media networks, so come aboard and double and triple your social media reach!
Print AND social media. We feature your company in no less than TEN separate places.
4WD Toyota Owner print magazine, plus our:
Magazine Facebook Group (14,900+ active users daily).
Advertisers can post to our Facebook page weekly, free of charge!
Instagram: We post your photos to our 17,700+ followers
Twitter: We tweet and retweet
YouTube channel: We show your videos and product installs
Pinterest
Our corporate Facebook page
Tumblr
Google+
4WD Toyota Owner website

With 4WD Toyota Owner, every single reader/follower is a potential customer who is here to learn about and buy Toyota products and 4×4 gear.They are extremely brand loyal and want to support companies that advertise in 4WD Toyota Owner magazine's pages.Reach them today through 4WD Toyota Owner magazine and social media and connect with your customers directly. Your ads are being seen by a truly receptive audience—4WD Toyota owners!
Vital stats:
–Worldwide subscribers: on every populated continent
–National distribution. At last, an all-Toyota magazine that reaches newsstands and retail stores!
–Full color, on glossy stock.
–Editorial staff includes superb writer/photographer Joel Moranton, Ben Crockett, long-time Hi-Torque Publications editor; renowned off-road guide, trainer and Camel Trophy veteran Bill Burke of 4-Wheeling America, and Tim Lund, former ARB head tech.
Please email:
David Zartman, Publisher
info@4WDToyotaOwner.com